Now that Fall has fully arrived, there is nowhere else that we would rather be than enjoying the crisp, gorgeous evenings outside. As you plan your seasonal get-togethers and dinner parties, there is still plenty of time to get your exterior spaces in order, in time for supreme enjoyment outdoors.
Whether you want to improve curb appeal or craft an utterly relaxing area to spend time in, easy-to-install Horizon Stone veneer can help you complete your design vision in record time. Here are a few of our favorite stone home exterior ideas that will make you love the cooler months even more!
Outdoor Stone Veneer Fireplace – It goes without saying that a stone veneer outdoor fireplace or stone veneer firepit is the perfect way to bring the cozy to your exterior spaces when the temperatures drop. 
A roaring flame helps warm up the conversation and balance the autumn breeze, the ideal setting for sharing cider, hot cocoa, smores, or a glass of wine. 
This standout fireplace featuring Handcrafted series stone in the color Harbor Bluff (right) is connected to an outdoor kitchen for an ageless space that's ideal for spending time before holiday festivities begin!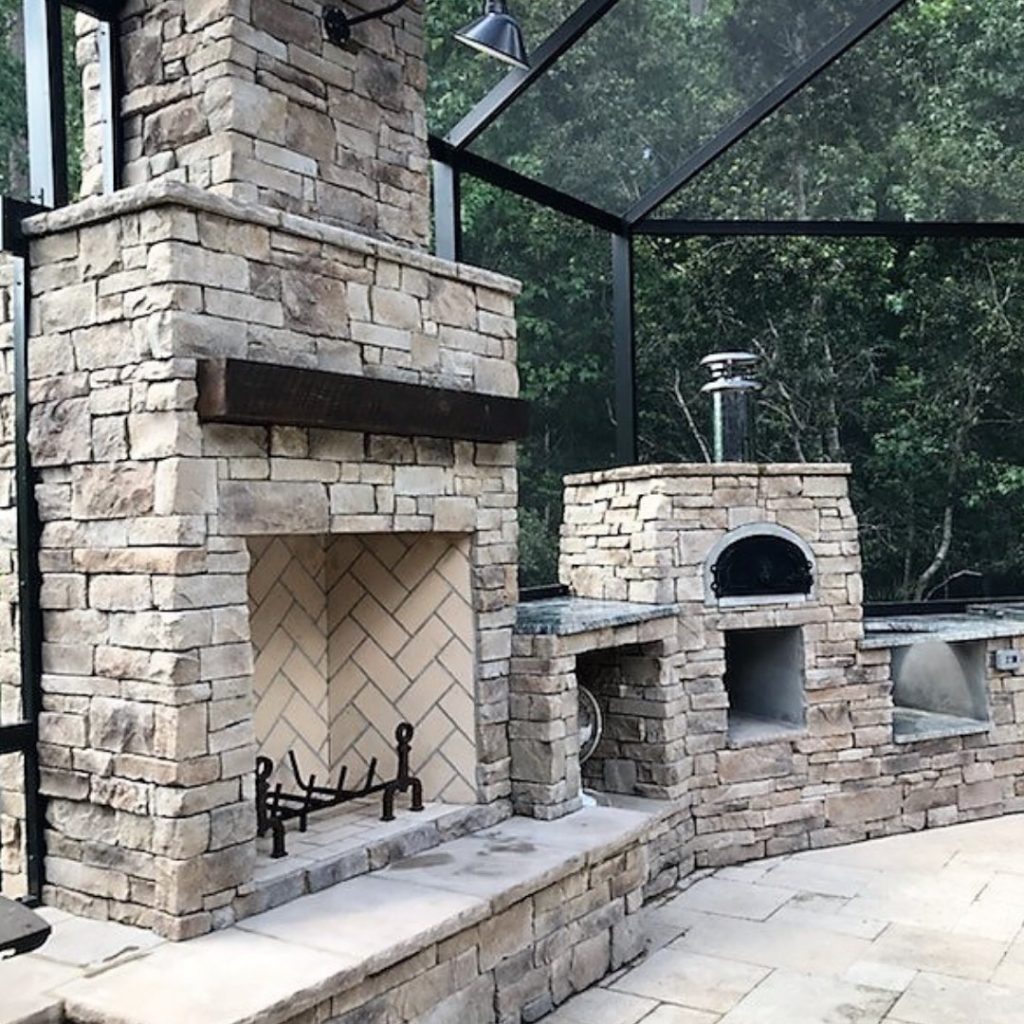 Outdoor Dining Area – There's nothing like enjoying delicious food with loved ones in a beautifully designed exterior space, and stone veneer design elements will help complete a picturesque outdoor dining area.
Whether it's an exterior stone veneer accent wall, stone veneer wall skirt, stone veneer columns and bases, or a stone veneer outdoor kitchen, the cool, dreamy tones and shapes will help create the ideal ambiance for an unforgettable meal. Look at how this stunning outdoor dining area crafted with Craftsman Cottage series stone in color Shenandoah (below) brings to mind a rustic steakhouse or lodge restaurant with tremendous organic luxury: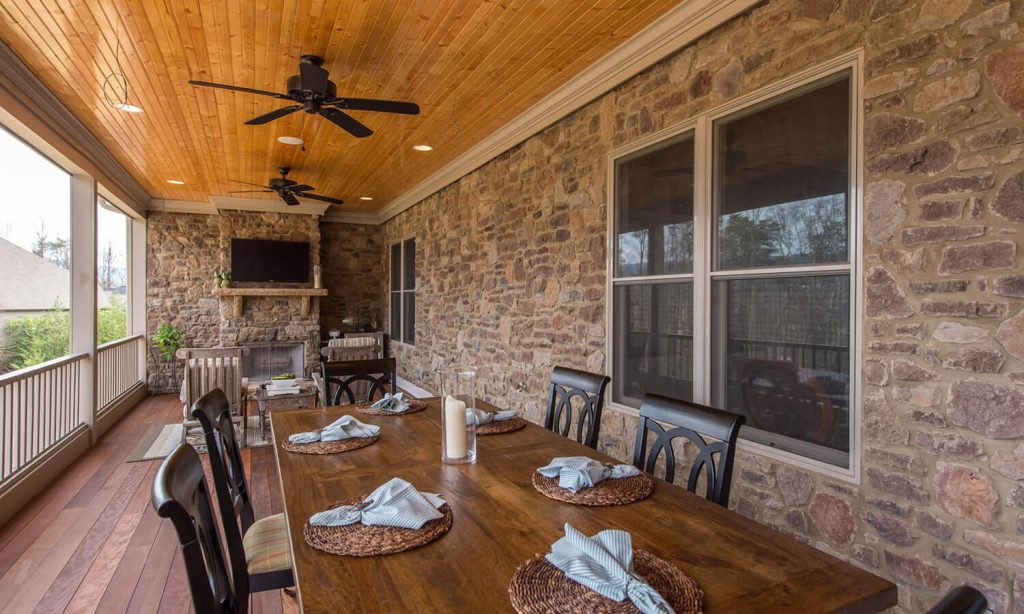 Stone Veneer Mailbox – We love the idea of building a stone veneer mailbox as an extension of your stone veneer exterior, and as a stately design feature that you can adorn with more fall or holiday decorations! Just like the stone veneer options that you can use in a home's exterior, you can create a mailbox with a mortared stone look, a dry-stacked, mixed-size stone look, or a mixed-toned stacked stone look. 
The design capability with stone veneer for your mailbox is just as vast and striking. Complete this weekend project with your favorite mailbox door, numbers, and other accessories, for a distinctive touch.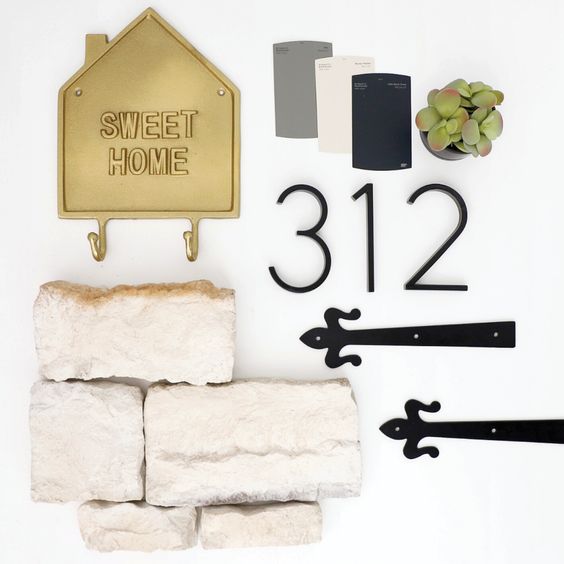 It's never been easier to enhance your property's curb appeal using stone veneer while savvily giving your home exterior a new feel!
Stone Veneer Exterior Cleaning – Before you get those decorations out of storage and prep the home for festivities, a quick exterior stone veneer cleaning can give your home an extra shine this season. Since Horizon Stone products are engineered for easy maintenance, you can easily achieve a pristine sheen quickly!
Follow our How to Care for Your Stone blog post prior to cleaning stone veneer and repair any cracks or loose mortar beforehand. Then, create a gentle cleaning solution by mixing one cup of mild dishwashing or laundry detergent with three gallons of hot, clean water. Do not use muriatic acid, harsh chemicals, wire brushes, or pressure washers to clean your stone veneer. Use a clean cloth, sponge, or soft brush to thoroughly wipe down the stone and easily remove any stains. Now, rinse your stone veneer with a low-pressure hose to remove the cleaning solutions and particles, and then let the exterior air dry.
Use water and a soft brush to remove any scuffing, rinse the stone with a low-pressure hose, and let air dry. Clean all windows, doors, and front porches of marks, cobwebs, and debris, and pressure wash other exterior materials so that the entire property shines as equally bright as the stone veneer. Now, your exterior stone veneer cleaning procedure is complete before the holidays!
For even more inspired stone veneer exterior ideas, our Horizon Stone Pinterest page is the go-to source for creating a vision board for your next project.
Check out our Thanksgiving Ideas Pinterest board for timely seasonal flair that you can pull from! Let the gorgeous holiday season begin.