For a luxurious, standout design element that can transform any interior space, indoor stone walls are the perfect features to help elevate overall style with visual interest and timeless craftsmanship. With multiple soothing colors, shapes, and textures to choose from, the full line of gorgeous Horizon Stone offerings allows homeowners, builders, and designers alike to customize striking, memorable interiors that set properties apart from the rest of the market!
In fact, creating a stone interior accent wall is a savvy, cost-effective way to make an entire larger space feel upgraded, enhance the flow of a transitional space, or make an individual room feel more expensive. Thanks to superior manufacturing, easy-to-install Horizon Stone veneer will not displace rooms for long with flawless results.  Here are a few of our favorite stone accent wall ideas to inspire your incredible design refresh:  
Matching Décor With Stone
As you envision an interior stone wall within your home, consider how to match it to your décor theme.
For a modern or contemporary stone walls, a dry-stacked stone like Ledgestone Stone Siding that enhances horizontal lines and precise geometry will coincide with these room designs perfectly. Craftsman-style homes, rustic homes, bungalows, and cabins are the perfect setting for a stone wall made with the rugged, natural look of 19th Century Series Stone. You can work with a local Horizon Stone distributor to determine which color palette, shapes, and a dry or mortared option will suit your décor theme the best!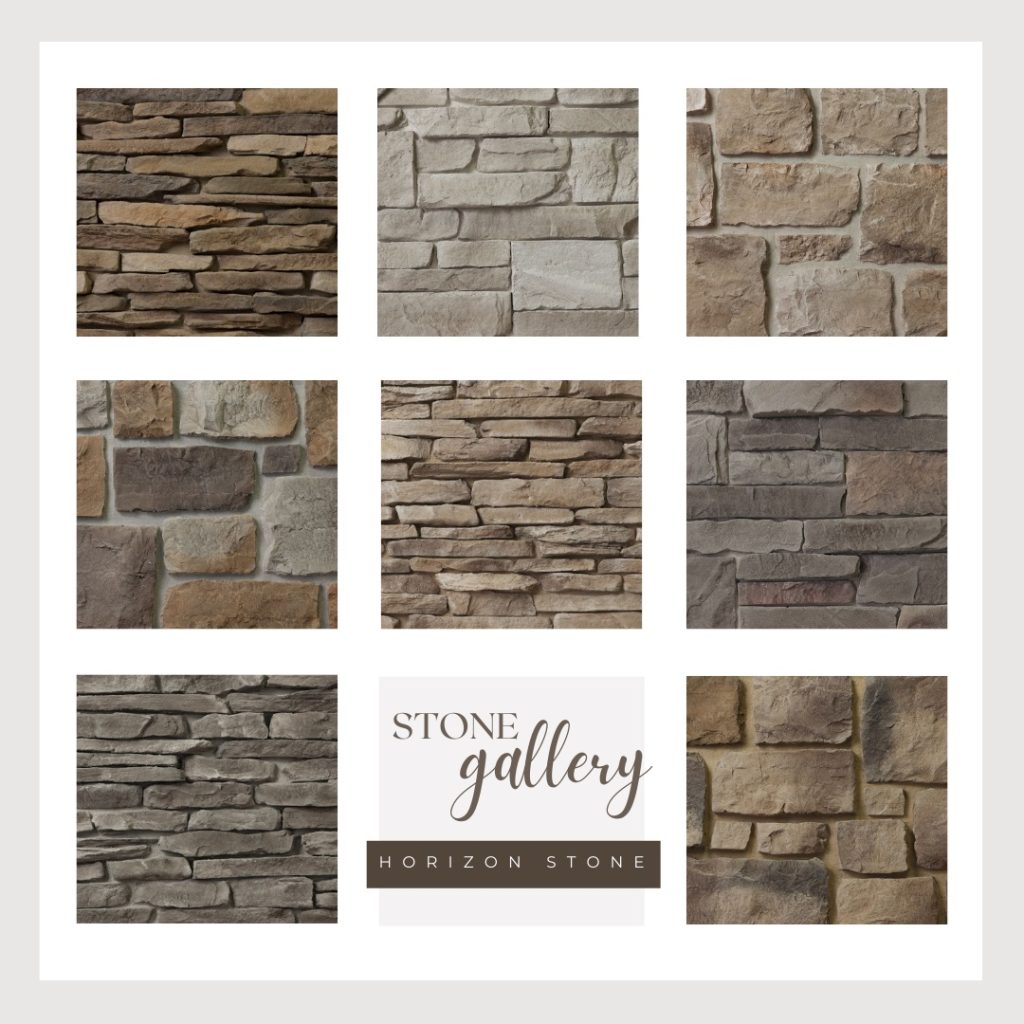 Transitional Stone Walls
The right accent wall can help transition the rooms in your home effortlessly with upscale presence and organic beauty. Look how this stone veneer accent wall (below) turns an ordinary interior wall into a show-stopping feature that frames the kitchen entranceway while complimenting the exposed wooden beams and wood-look floors in the common room and dining room! This resort-like feel is easily achieved with one expertly designed stone wall that transitions the entire layout: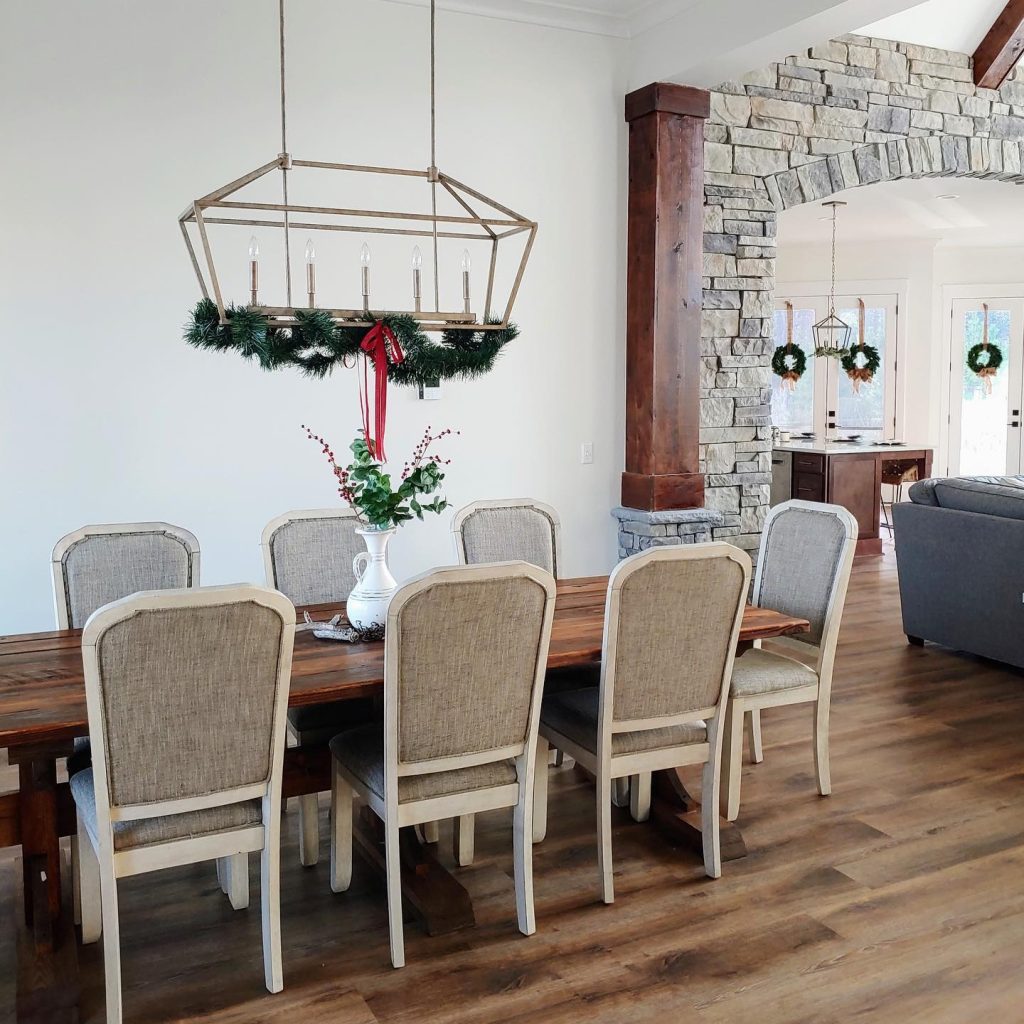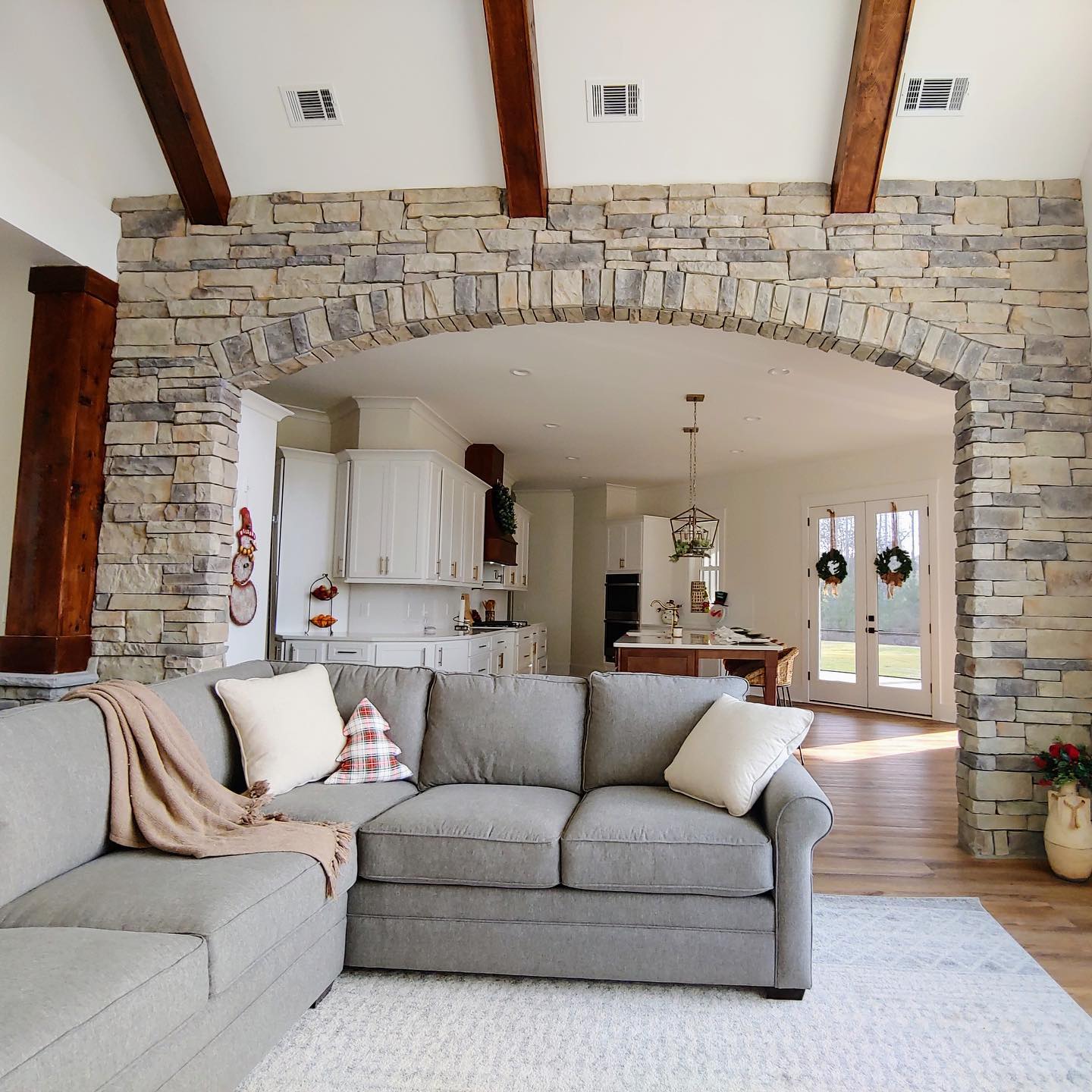 Calming Stone Walls
When it comes to finding your Zen after a long day of work, activities, or travel, there's nothing like unwinding in your favorite spaces to let the stress roll off your shoulders. The cool, smooth texture and neutral tones of stone are ideal in bedrooms, bathrooms, or nurseries, bringing in the relaxing, reassuring effect of nature to our daily routines. A gorgeous stone wall makes a bedroom feel like a stay in a charming bed and breakfast, and can give your bathroom a personal spa quality: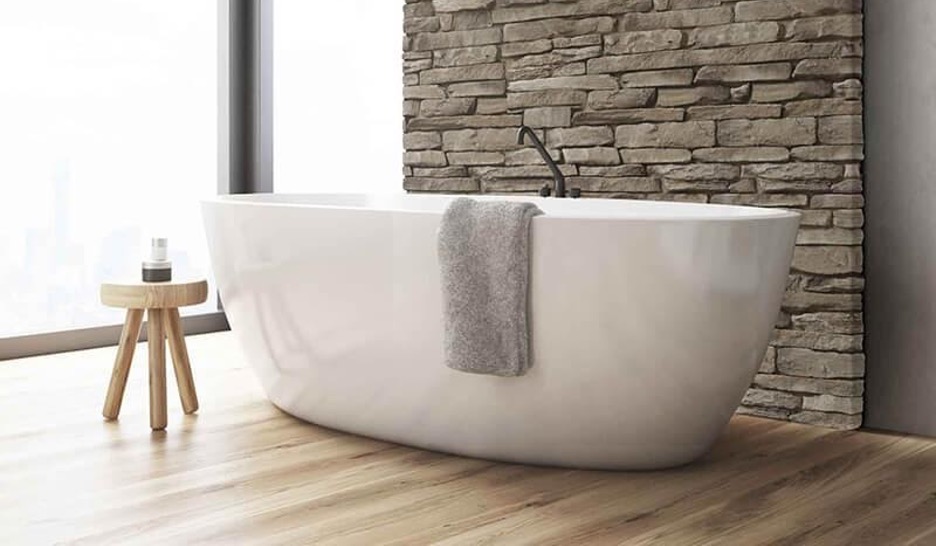 For even more guidance in selecting the perfect stone variety to complete the accent wall you have in mind, take our Stone Finder Quiz to thoughtfully weigh different color and style considerations in your home. Place your sample board order on a specific product page to see your favorite stone product up close and on-site– You are even closer to completing your new design than you realize!