If you are looking for budget-friendly ways to uplift the rooms in your home, easy-to-install stone veneer from Horizon Stone presents a multitude of savvy opportunities to create standout interior design elements. Today, we will take a deeper look at how stone veneer accent walls can transform common spaces throughout the household with organic textures and gorgeous neutral tones. Simply put, eye-catching stone accent walls instantly upgrade the look and feel of a room with luxurious appeal! Here are four of our favorite ways to create stone veneer interior accent walls: 
Kitchen Stone Accent Walls 

Stone Accent Wall in Living Room

Bathroom Stone Accent Walls

Stone Accent Wall in Bedroom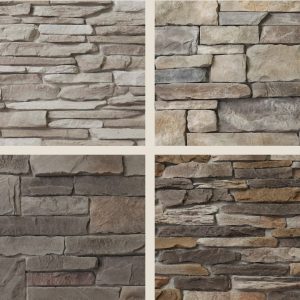 I. Kitchen Stone Accent Walls
Everyone loves to spend time in an inviting kitchen, and for those who love to cook, a stunning culinary space is the ideal setting to produce inspired recipes and memorable meals. A stone accent wall in the kitchen can give a café-like appeal to a room in which you will cherish spending hours. Adding a kitchen stone accent wall will deliver a flavorful design refresh to this favorite household area no matter which stone variety suits your taste buds.
II. Stone Accent Wall in Living Room
Although you may initially think that creating a stone accent wall in a living room will displace a high-traffic area for too long, Horizon Stone veneer features superior technology and custom manufacturing that allows for efficient, flawless installation. This means that you can have the time-honored craftsmanship and gorgeous visual engagement of stone quicker, without disrupting the normal routine of your active family. The undeniably attractive results of a living room stone accent wall will uplift your décor like a dream.
III. Bathroom Stone Accent Walls
Imagine having a spa in your home where you were able to complete your morning and nighttime routines each day. Whether it's for rejuvenation in your master bath or giving your guest bathroom an upscale appeal, a stone veneer bathroom accent wall provides tranquil qualities that everyone can appreciate. When it comes to using stone veneer in a bathroom, we think that this Ledgestone series accent wall (below) provides the perfect classy touch: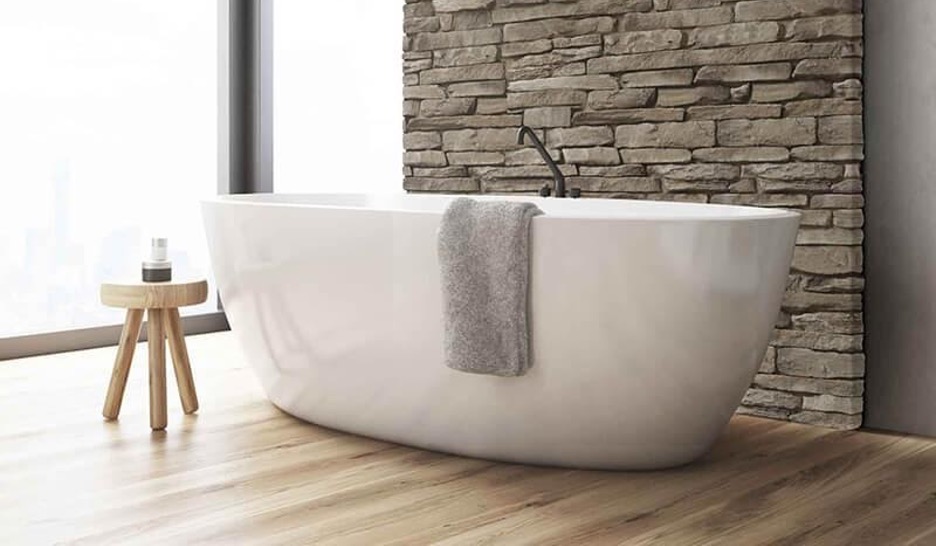 IV. Stone Accent Wall in Bedroom
Why shouldn't our bedrooms feel as chic as the common areas of the home? Use the warm, earthy tones of stone to create a relaxing bedroom paradise that feels like an impressive hotel or resort stay. A bedroom stone accent wall helps craft the soothing atmosphere that induces restful sleep, naps, and reading time. You deserve a supremely designed bedroom or nursery that makes your family feel like a VIP every night and this Handcrafted series accent wall (below) certainly helps you achieve just that: