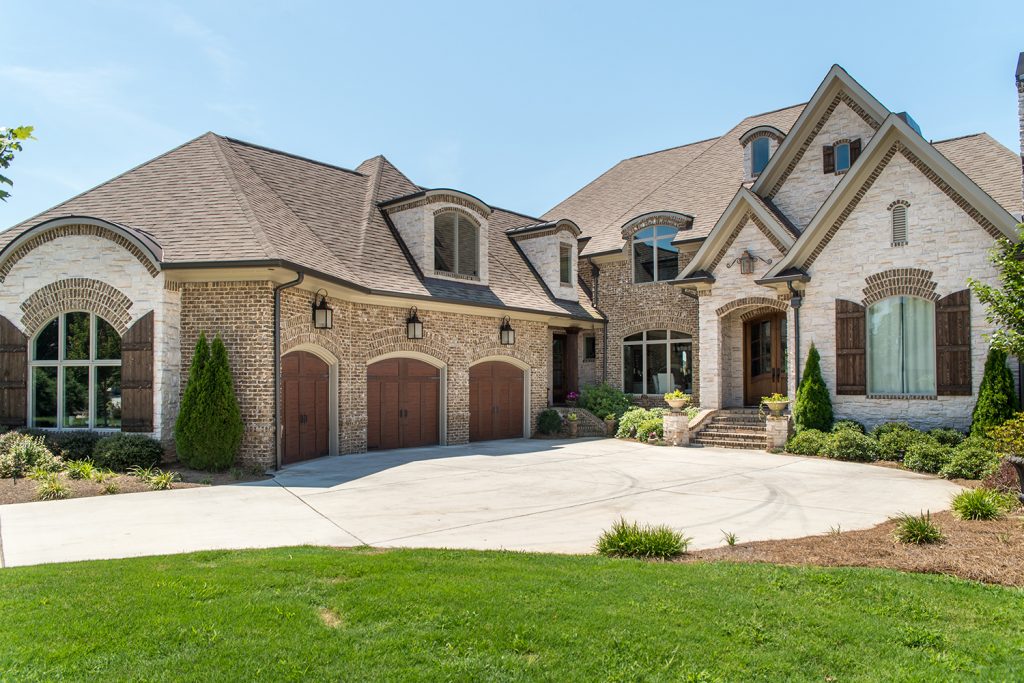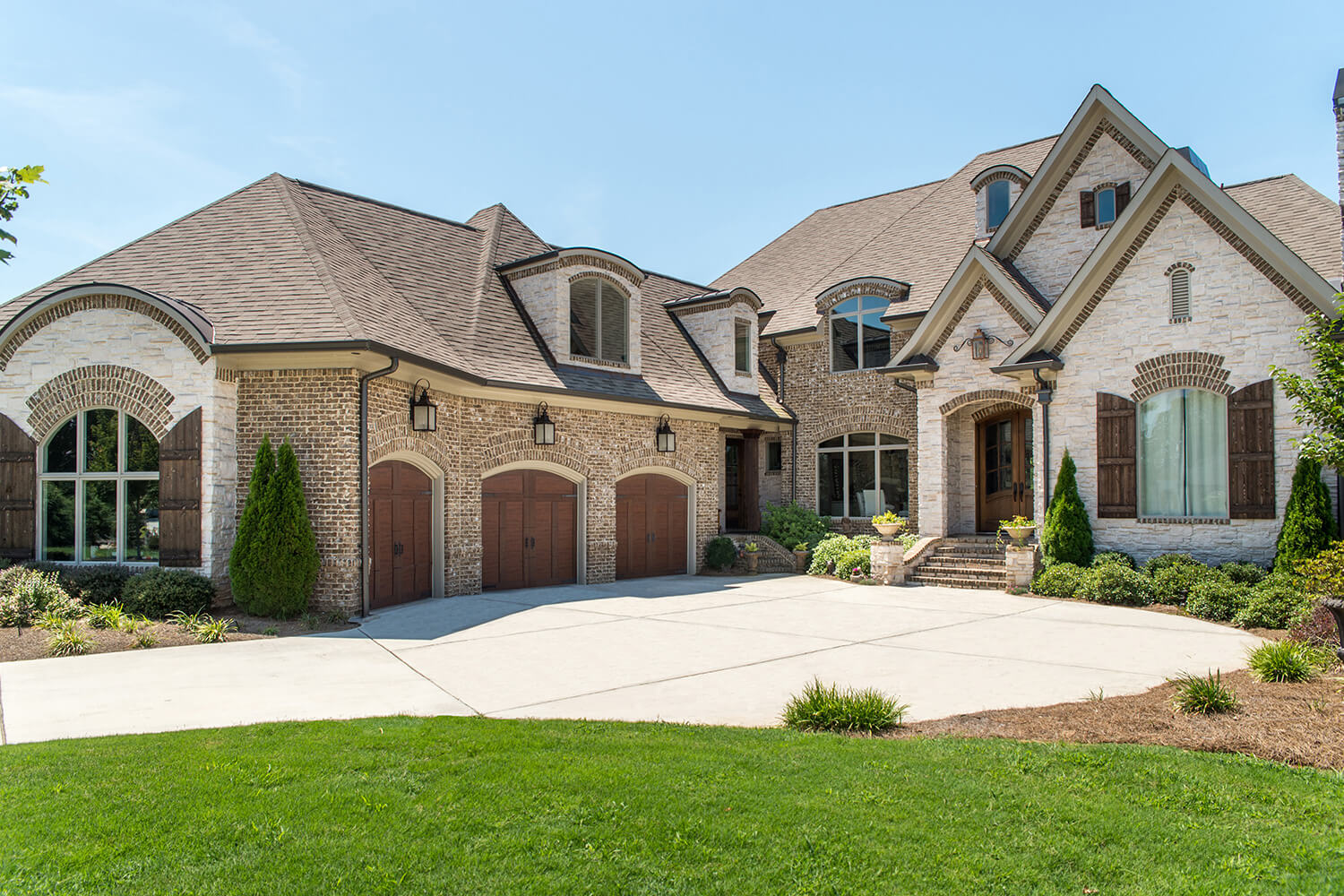 It's no secret that a home exterior featuring gorgeous stone veneer, such as Olde World series in color Sedona (below), will deliver undeniable curb appeal that shines all summer long. With the longer amount of daylight and inviting temperatures, it's only right to make sure your property is spiffed up in advance so that you and your family can enjoy the fun to the fullest! From simple cleaning procedures and exterior touch-ups to enhanced garden beds and inspired outdoor spaces, maximize the time you spend outdoors with your loved ones and create cherished memories throughout the season. Here are a few valuable tips for preparing your home for summer:
Cleaning Stone Veneer – Everything looks better when it's received a quick clean up and your stone veneer is no exception. Thankfully, Horizon Stone products need minimal upkeep, and you can simply use warm water and dish soap with a soft brush and low-pressure hose to remove any stains or discolorations. Avoid muriatic acid and harsh chemicals when cleaning, and do not use a wire brush or pressure washers to clean your stone veneer. Now that your stone is gleaming in the sunlight like this Handcrafted series in color Hermitage (below), it's time to get the rest of the home summer-ready!
Exterior Touch-Ups – As low maintenance as your stone veneer is, some of the other materials on your home and your property may need touch-ups to create a truly pristine exterior. A quick pressure washing for your driveway, sidewalks, siding, and other appropriate materials will make them gleam alongside your stone. Examine painted elements such as decks, columns, shutters, fences, and siding for any cracks, peeling, or fading. A quick touch of paint can give your familiar design new life and an updated feel! In addition to boosting the overall appeal of your home, this process can help you identify any problems such as potential mold or rot, wasp nests, and early repairs that prevent long-term issues.
Planting Garden Beds – We love stone veneer in both our exterior and interior spaces for the organic appeal, striking texture, and cool tones of the earthy color palette. What better way to foster this beautiful connection to nature than by installing garden beds full of bright colors and visual interest! Clear out any leftover leaves, weeds, or unattractive vegetation. Create clean edges for your garden beds within the yard, as well as between any grass and concrete, brick, or stone. These lines will create visual engagement, just like the lines in your stacked or unstacked stone veneer. You can use different colors of mulch as needed, browns to subtly blend in or reds to add another color that pops. Let the extra summer sunlight bring your gardens to life and your stone exterior will add the perfect backdrop to your gorgeous property, perfect for cookouts and cocktails alike!
Complete Outdoor Projects – You know that one outdoor project idea that you've been considering for a while? Stop waiting around and just do it! Whether you want to bolster the columns on your front porch, create a new pathway, or build an outdoor fireplace or firepit, the time is now. Horizon Stone products such as Ledgestone in Harbor Bluff (below) are designed for tremendous ease of installation so that you can complete your projects, like enhancing a pool area, in a timely manner for long-lasting results and enjoyment.
Not only will your new outdoor projects add value to your property, but you can also kick off the season with a sense of accomplishment and enjoy your finished results all summer long. If you need any help getting started, simply reach out to your nearest Horizon Stone distributor and ask the experts all the questions you have for installation and budgeting. You've got this.
Now it's time to clean the BBQ grill and get some delicious food fired up to enjoy your exterior living spaces to the fullest! Revisit our summer grilling tips and ideas and be sure to explore our outdoor living gallery for even more inspiration on how to prepare your home for summer with gorgeous stone veneer!