There's nothing like a stunning property with a stone veneer exterior beaming in the sunlight with gorgeous natural beauty. Every brilliant ray illuminates the organic tones, engaging texture, and fascinating shapes of each individual piece that combine to create the time-honored look. With numerous benefits that homeowners, builders, and interior designers are using to complete chic interiors and exteriors, our wide array of Horizon Stone products has never been in higher demand! So, what exactly is stone veneer? Here is a quick explanation of this valuable, versatile material that effortlessly enhances your attractive spaces:
Stone veneer is actually created from a cement mixture that is poured into molds and colored to look like real stone! Whereas natural stone is controlled by nature, quarried, and later cut into various shapes, technological innovation allows the desired look of real stone to be achieved at an exceptionally lower cost and engineered for quicker installation. To enhance the realism of Horizon Stone veneer, the details make the difference in creating the richer, elegant feel.
For instance, Ledgestone Series (below) offers the irregular, aged look of "stacked" natural stone with a variety of options in size, texture, and shape. Whether you favor the warm mix of shades that Pinehurst (left) provides or the light grey tones of Hermitage (right), the varied shapes and sizes produce an incredibly authentic looking appearance: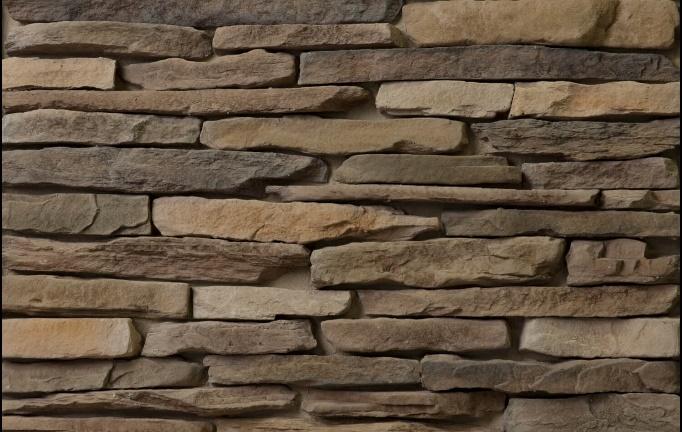 Whereas the classic look of old-world structures is expensive and time-consuming to create, the rugged symmetry and precise lines of the Handcrafted Series (below) showcase the visual of hand-shaped stone. The artisan appeal of both Harbor Bluff (left) and Westchester (right) varieties instantly gives even a brand-new build an unmistakable timeless quality: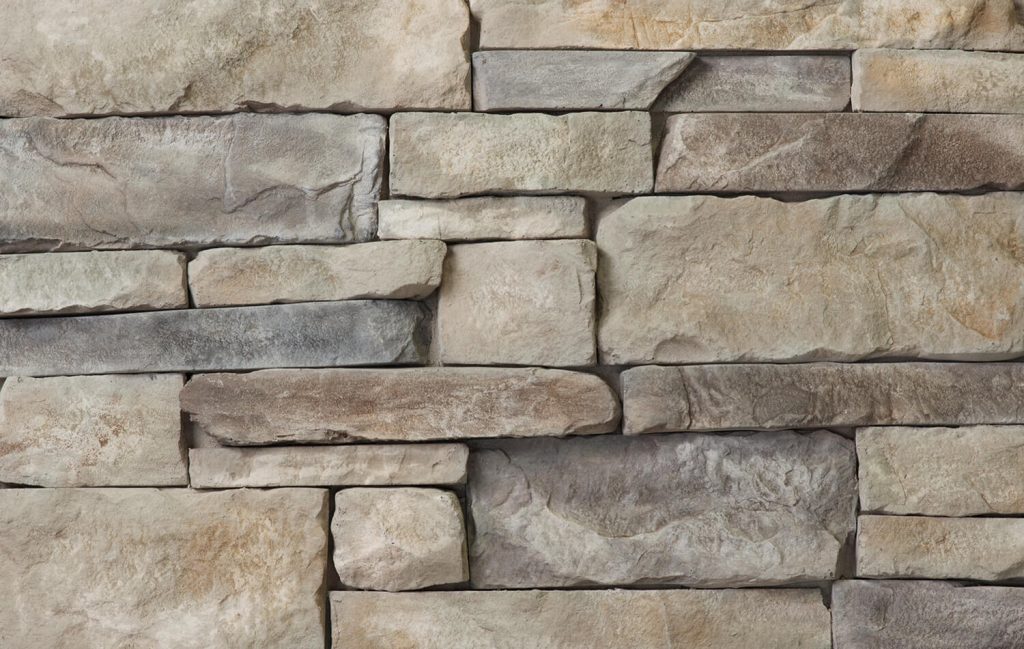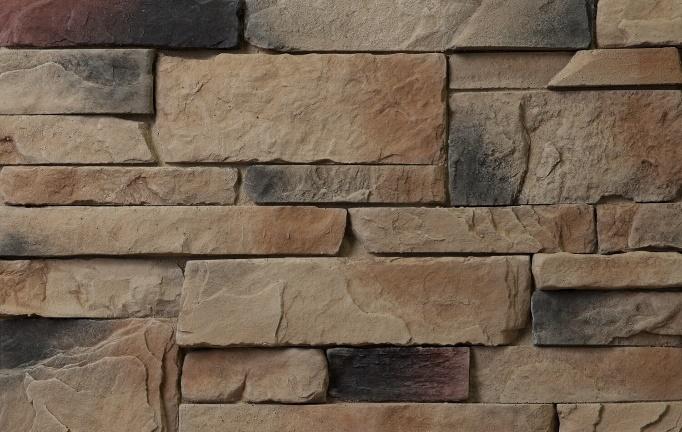 In addition to dry-stacked stone veneer varieties, mortared stone veneer features an extra visual component that highlights each shape, adds appropriate contrast, and lends even more genuine stone allure. Inspired by the stone construction of colonial architecture, the 19th Century Series (below) highlights enduring strength and durability. The lighter-colored mortar makes both the monochromatic Smoky Mountain (left) and multi-colored Mossy Creek (right) stand out with equal presence: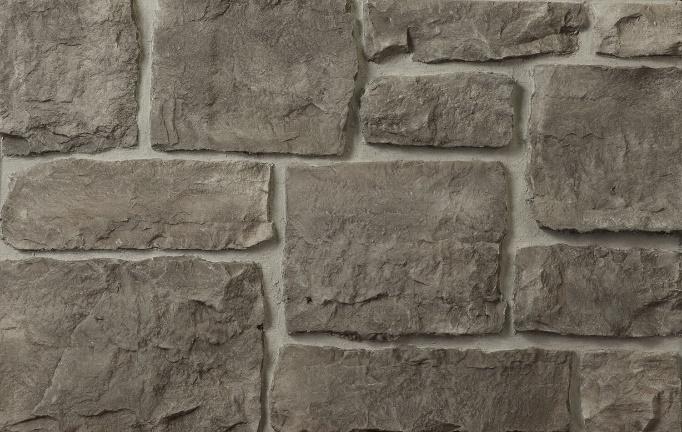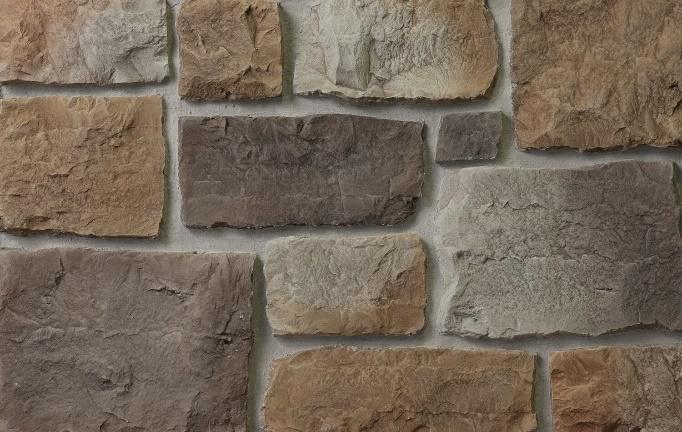 In addition to engaging visual interest, stone veneer adds more value to your property than vinyl, stucco, or clapboard, and pairs perfectly with brick. Beyond all the many outdoor uses for stone veneer including pool areas, patios, walkways, steps, columns, mailboxes, and outdoor fireplaces, stone veneer is just as ideal indoors for fireplaces, mantles, accent walls, built-in shelves, showers, kitchen islands, and backsplashes. Thanks to its construction, stone veneer is affordable, easy to install, and easy to care for. Locate your nearest Horizon Stone distributor and use the stylish options you love the most to complete your next project and easily elevate your home both inside and out!