With undeniable organic beauty and tremendous ease of installation, builders, designers, and homeowners alike can use the full line of Horizon Stone products to elevate all spaces of a property with fabulous results.
As an interior designer serving the greater Atlanta, Birmingham, Chattanooga, Chicago, and Nashville areas, Tony Thompson is an expert at enhancing a home with stone veneer! 
In addition to serving for the American Society of Interior Designers Alabama as the Immediate Past President, Tony has also served for ASID Tennessee as Past District Chair and Past State Board of Directors.
Specializing in residential and commercial finish specification, interior design, and space planning, Tony Thompson Design also offers kitchen and bathroom design, restaurant, retail, and hospitality design, as well as furniture selection and placement.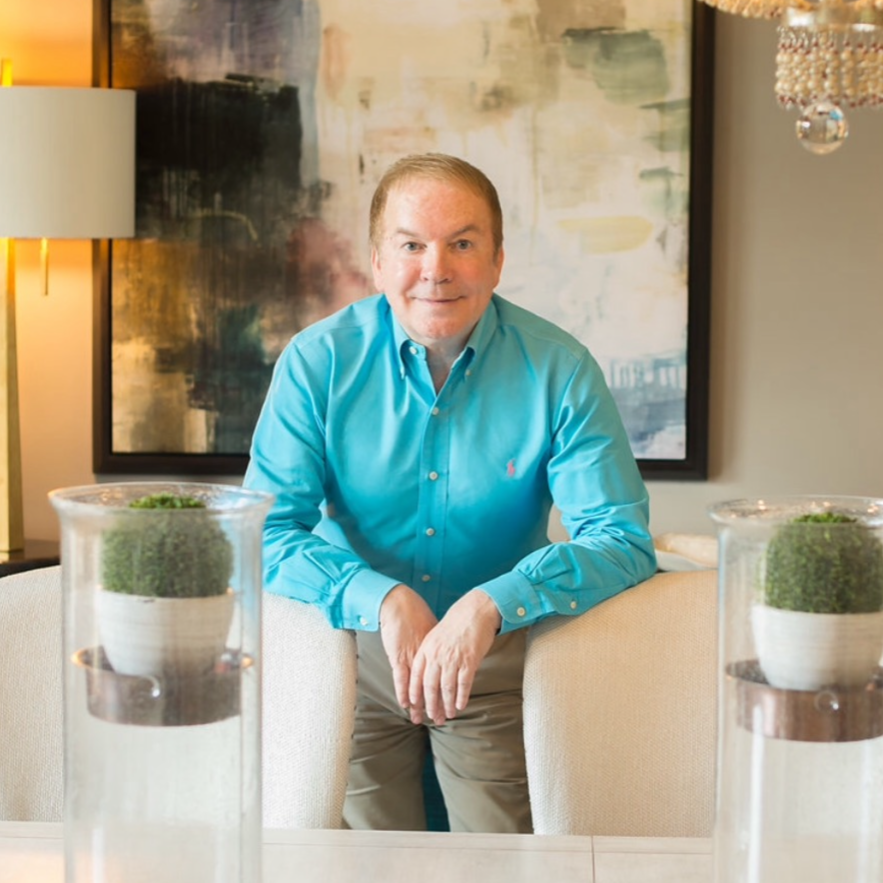 We have the honor of a quick sit-down with Tony himself, talking about all things stone veneer and how he uses these valuable products to complete unforgettable projects:
Horizon Stone: Tony, it's great to talk with you! When did you first start designing home exteriors/interiors, and what do you love about your profession?
Tony Thompson: Though I was in the interior design business a few years prior, the first home for which I chose all exterior and interior design finishes was in 2005. It's a challenging profession that truly lets me do something different every day.
HS: What do you think are the biggest advantages of using stone veneer for home exteriors & interior spaces?
TT: One advantage to using stone veneer as opposed to natural stone is that I can definitely predetermine the color palette I'll be working with for the project. With natural stone, although beautiful, it is sometimes a guessing game as to how the shading and coloration will be since we can't control Mother Nature! We can definitely control the outcome of stone veneer.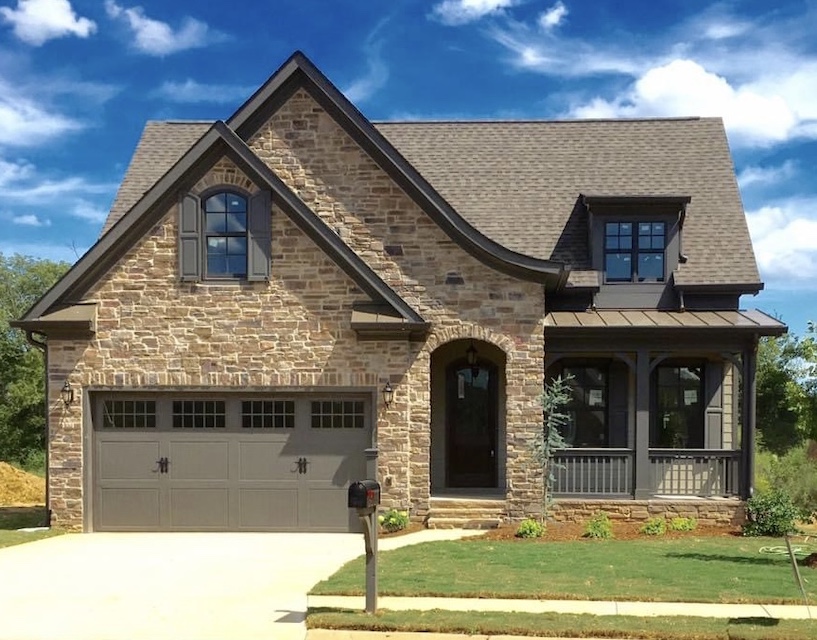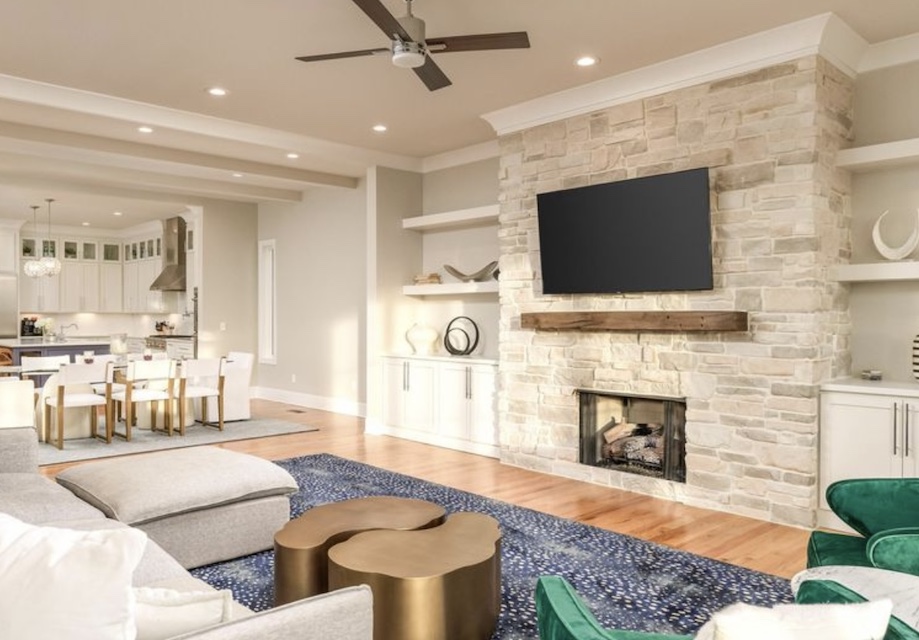 HS: Where are your favorite areas inside of the home to use stone veneer?
TT: Fireplaces continue to be a prominent and favorite place for stone. Often the focal point of a room, stone veneer provides interest and can add dimension and warmth- even with a modern design.
HS: Do you have a favorite type of Horizon Stone veneer, and why?
TT: My favorite style has always been Handcrafted Series Stone (below), and I also prefer using mortar instead of dry stacking the stone. My trick is combining two colors of Horizon Stone. As a designer, I am always looking for ways for my projects to stand out and look different. And I've had great success with blending Horizon Stone colors!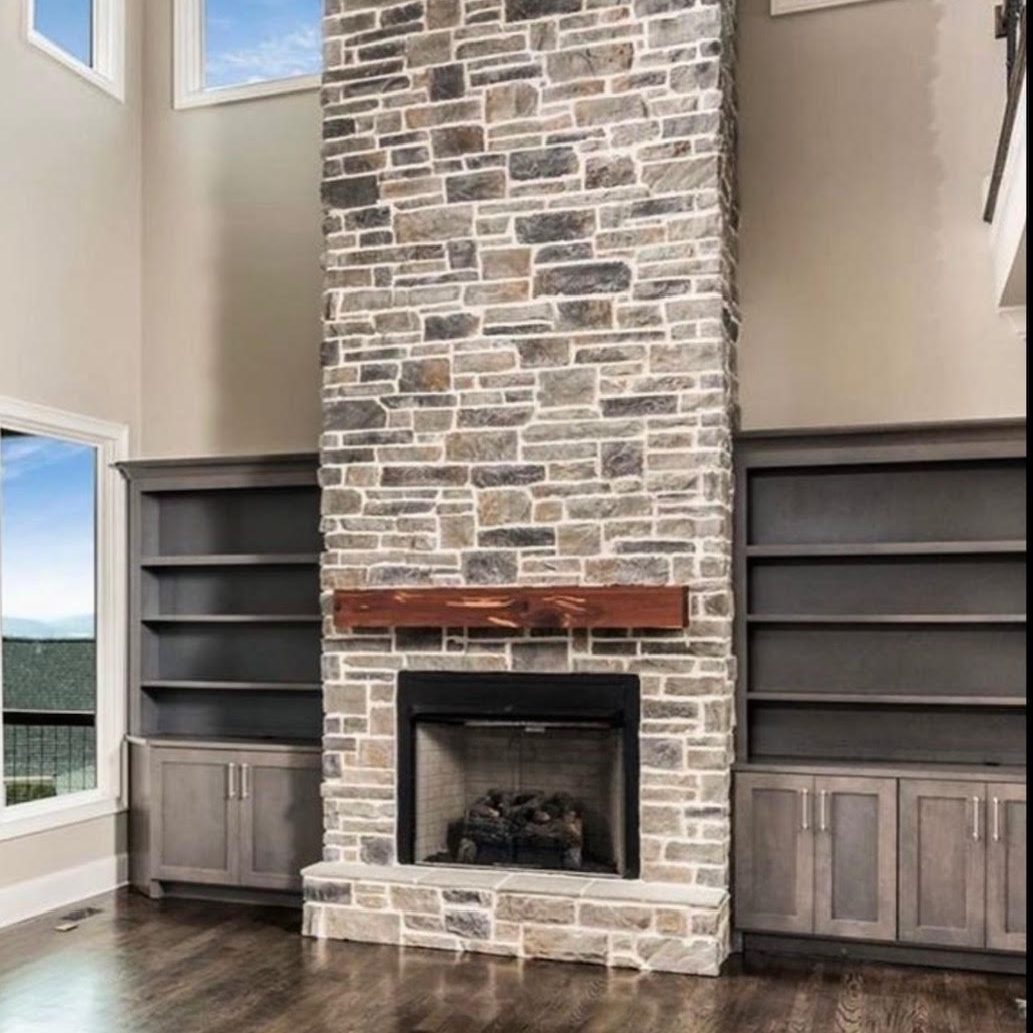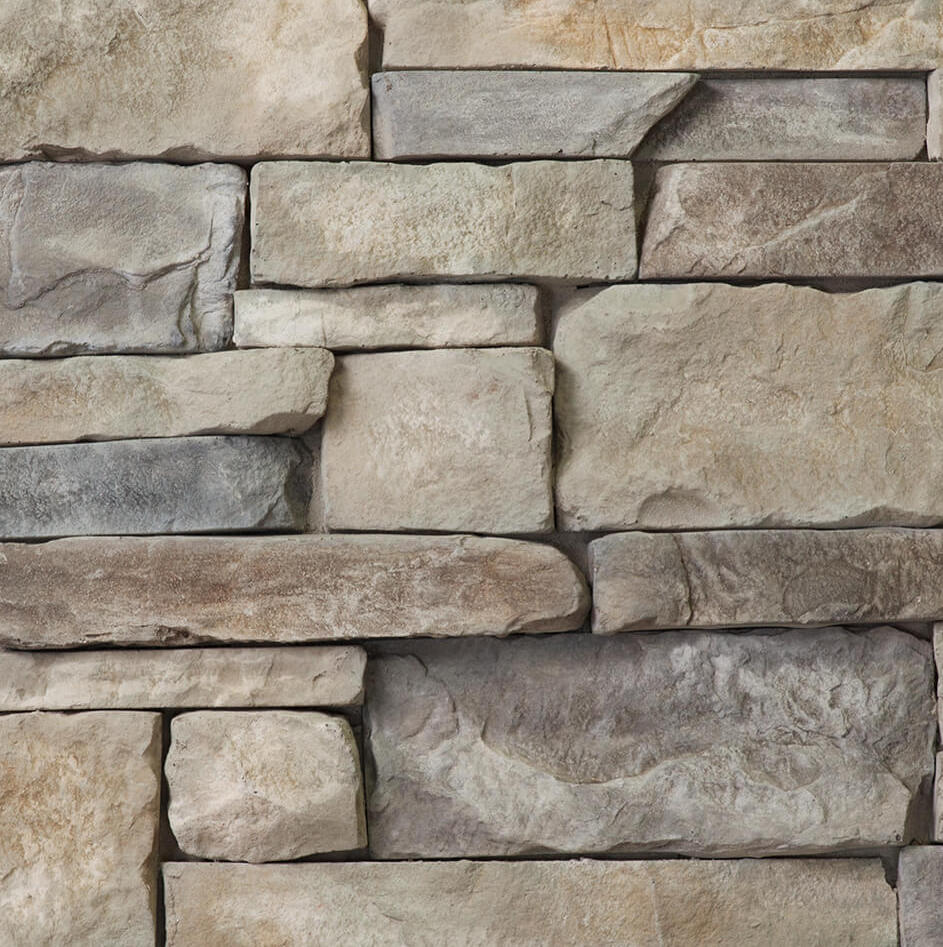 HS: What are the keys to designing with stone veneer for fabulous results? How should the average homeowner begin a project using stone veneer?
TT: If a homeowner is not working with a designer, the first item on the list should be to try and get a firm vision of how the completed project should look. Should it be traditional, modern, rustic? Horizon Stone offers an amazing variety of style and colors to complete the look.
HS: What is one of your favorite projects that you have completed using Horizon Stone products, and what are your favorite aspects of the project?
TT: A favorite as far as the finished look is the home featured on Horizon Stone's current catalog. For that project, the color is Sedona and the style is 19th Century Series Stone with Ivory mortar. This home is one of the first in Chattanooga to feature so much light stone, and the combination of stone, brick, and other color choices has made it widely duplicated.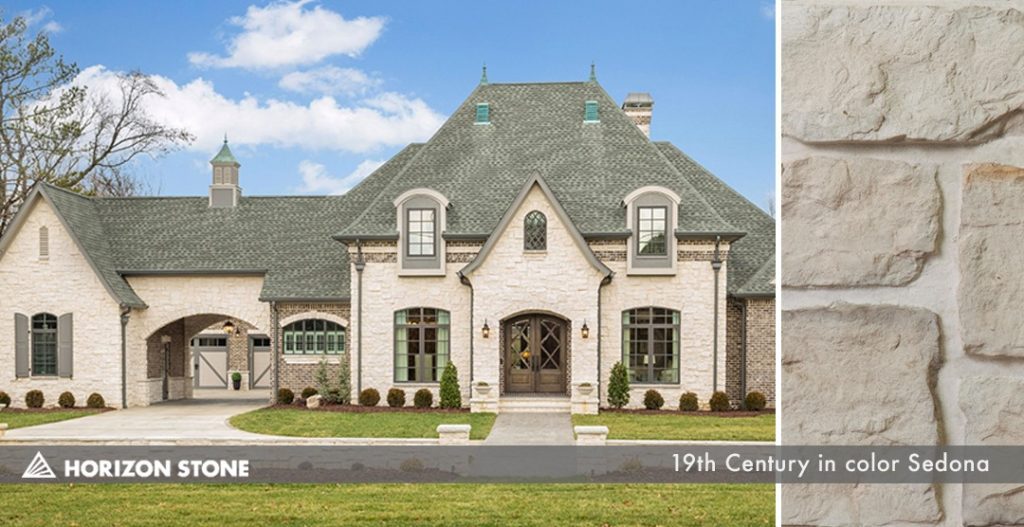 HS: That project is absolutely gorgeous, and we can see why it has inspired many other homeowners to capture a similar look. Tony, thank you for your time and for sharing your insight with us!
Make sure to follow Tony Thompson Design profiles on both Facebook and LinkedIn, and contact tony@tonythompsondesign.com or 423-326-6822 for any project inquiries. Elevate your stunning home exterior and interior design using gorgeous, easy-to-install stone veneer!