Whether you are ready to list your home on the market or simply want an exterior design refresh for a home you love, improving curb appeal is easier than ever to achieve! The full line of gorgeous easy-to-install stone veneer from Horizon Stone allows you to elevate your home efficiently. Whether it's simple touches or a larger home project, you can incorporate these tones, shapes, and textures in a multitude of ways. Here are some of our favorite exterior home trends of 2023 using stone veneer:
Outdoor Living Spaces with Stone Veneer
Homeowners continue to crave outdoor spaces that maximize a property to the fullest and allow the family to safely enjoy time together. Using stone veneer for outdoor spaces is a picture-perfect match made in design heaven! The natural, organic beauty of stone and earthy neutral color palette make a seamless fit for the great outdoors and pair with wooden beams in porches, pergolas, and decks. Stone veneer can help you create an outdoor kitchen for grilling or a relaxing fire pit area for chats that last long into the night: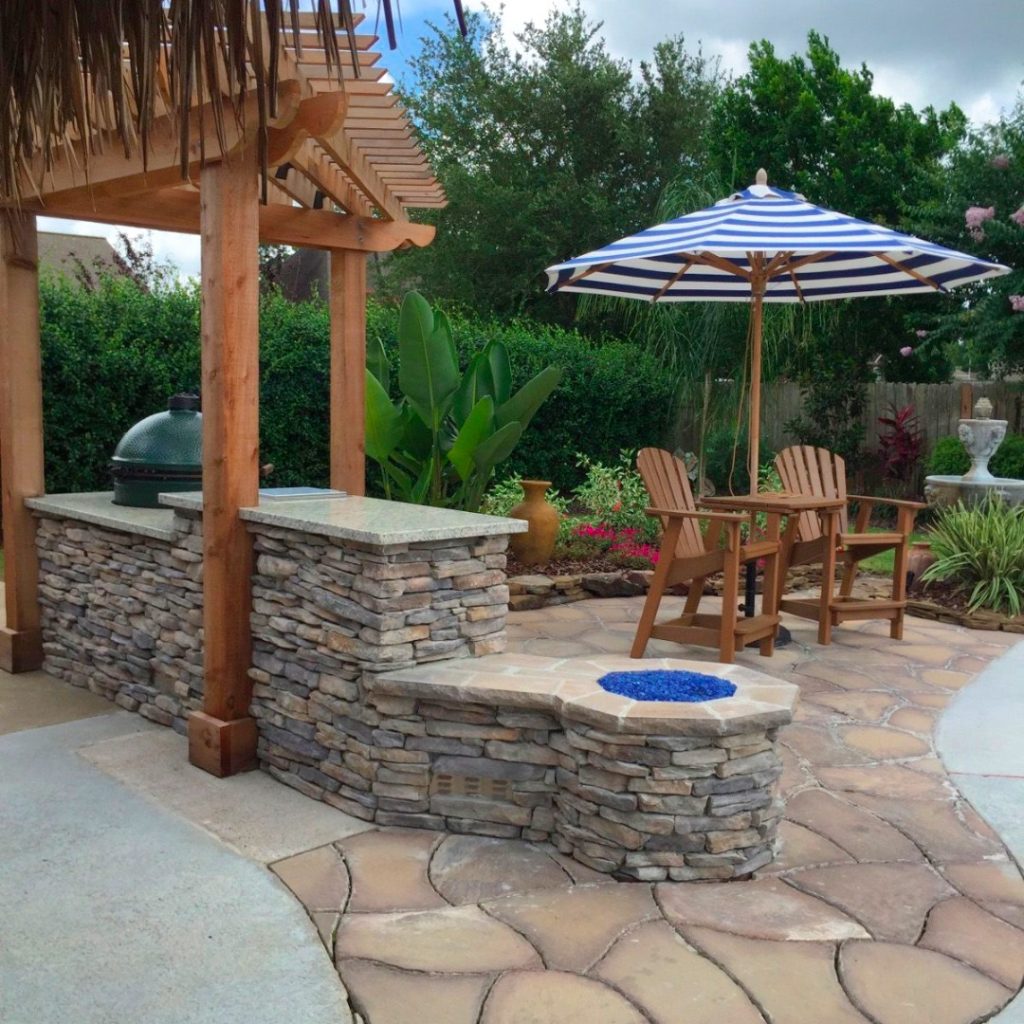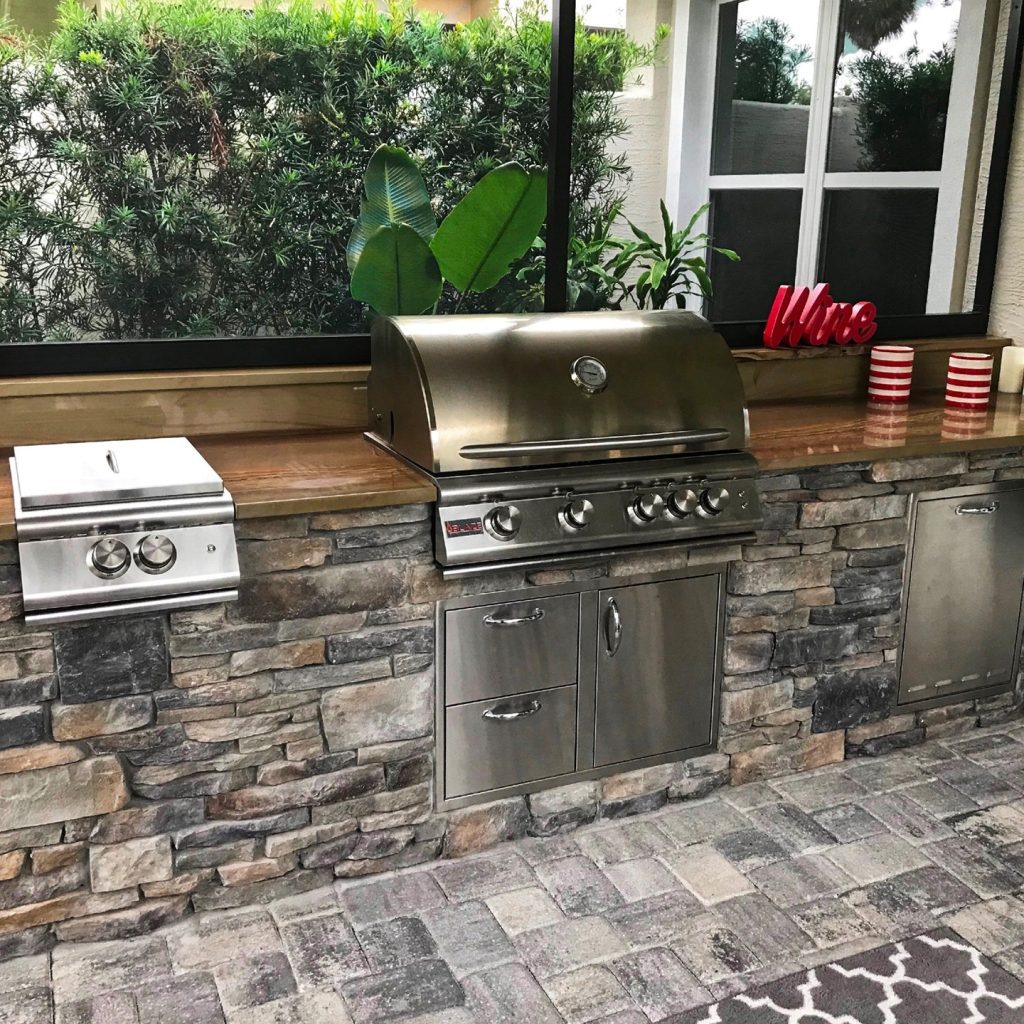 Material Contrast with Stone Veneer
As aesthetics such as modern farmhouse continue to grow in popularity, we will continue to see more vertical and board-and-batten siding used on home exteriors for a full façade or as an accent. While this siding is gorgeous and clean, the varied stone shapes and sizes within stone veneer provide the perfect material contrast to prevent the overall look from feeling flat! Classic brick also remains a dominant selection for residential and commercial construction in a wide range of shades and washes, and we have written at length how stone veneer and brick make an effortless material combination for appropriate contrast!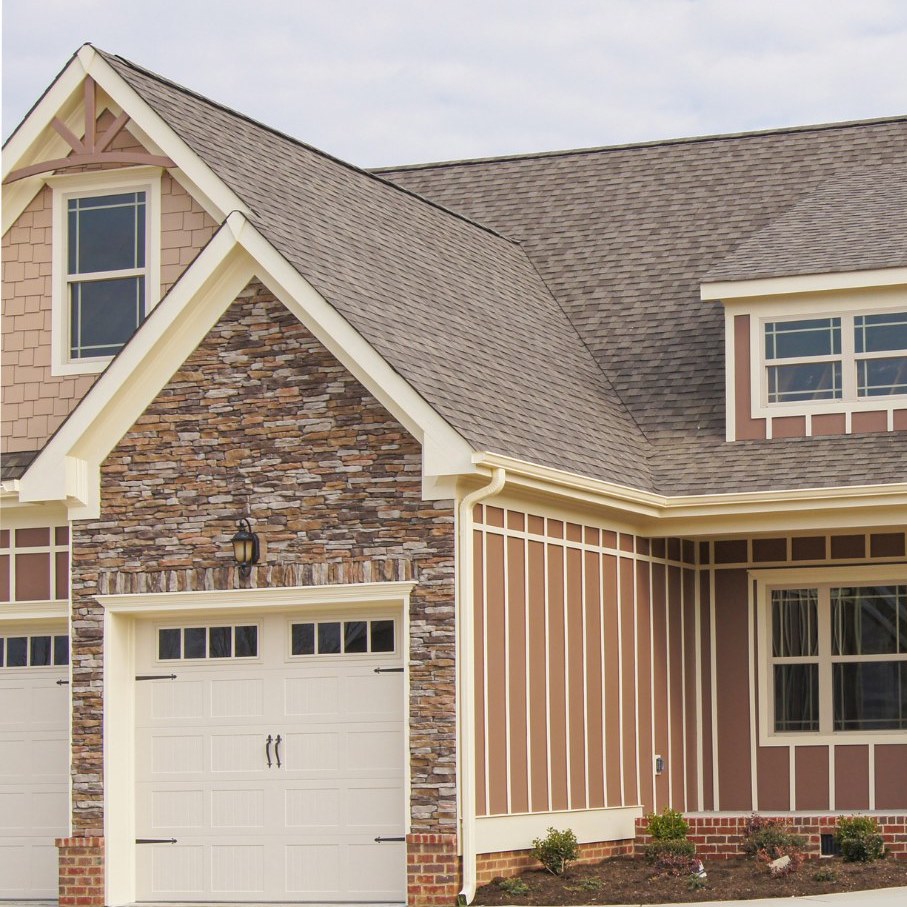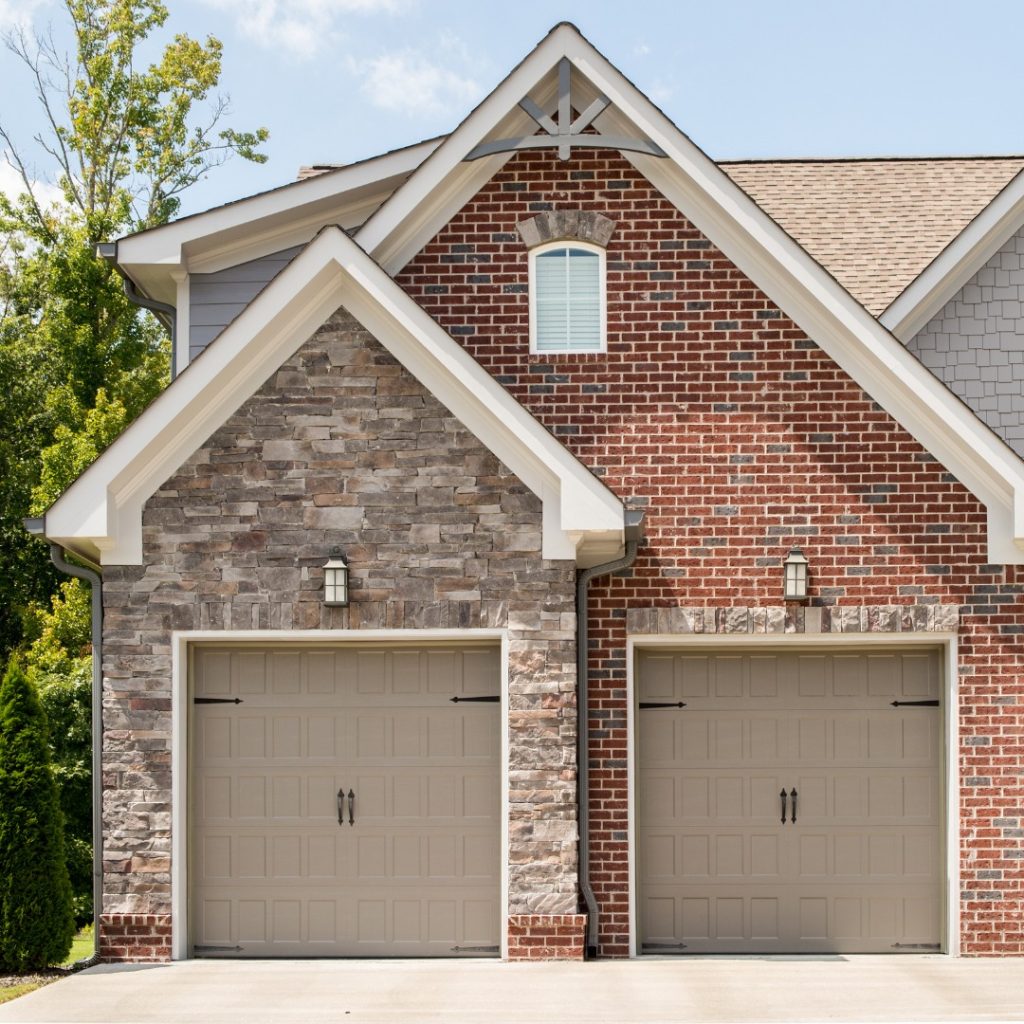 Using Darker Accent Colors & Stone Veneer
More and more, homeowners and designers are turning to darker tones over the past few years to offer moody contrast to popular white and cream exterior colors. In addition to the sleek sophistication of black trim, shutter, and window frames, we are seeing more dark greens and deep navy hues to bring out a more natural feel. Light grey stone veneer varieties will bring a brighter balance that uses natural light effectively while offering enhanced texture, dimension, and depth.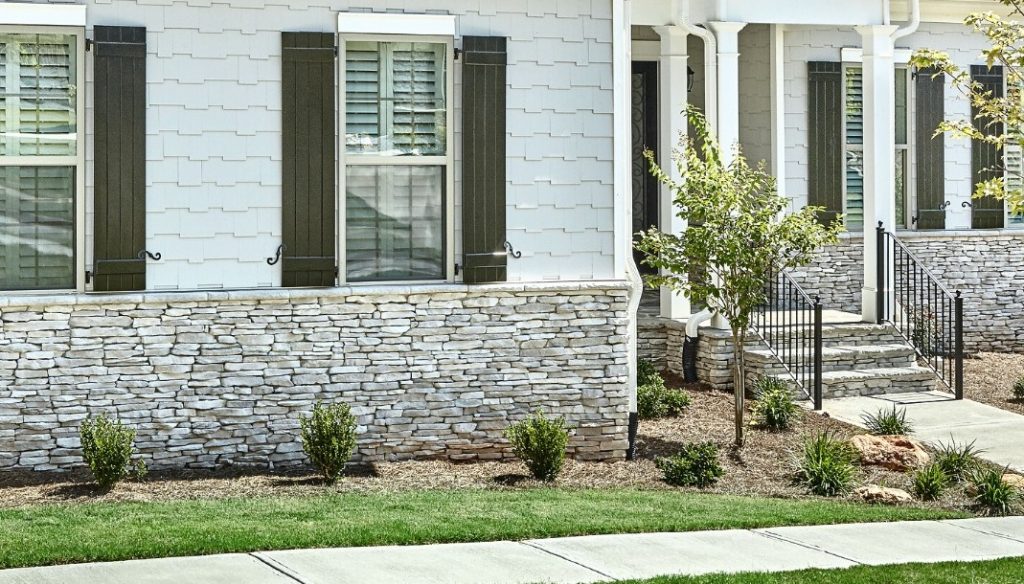 Low-Maintenance Materials
The last few years have truly placed an emphasis on easy-to-maintain materials for all home renovations, and exterior spaces are no exception! In addition to requiring no mortar or setting, low-maintenance stone veneer is suitable for all climates, weather conditions, and does not require regular cleaning. When you do want to spot-clean any portion of your exterior stone veneer, simply use mild, warm soapy water, a clean cloth, sponge, or soft brush to wipe, and a low-pressure hose to rinse.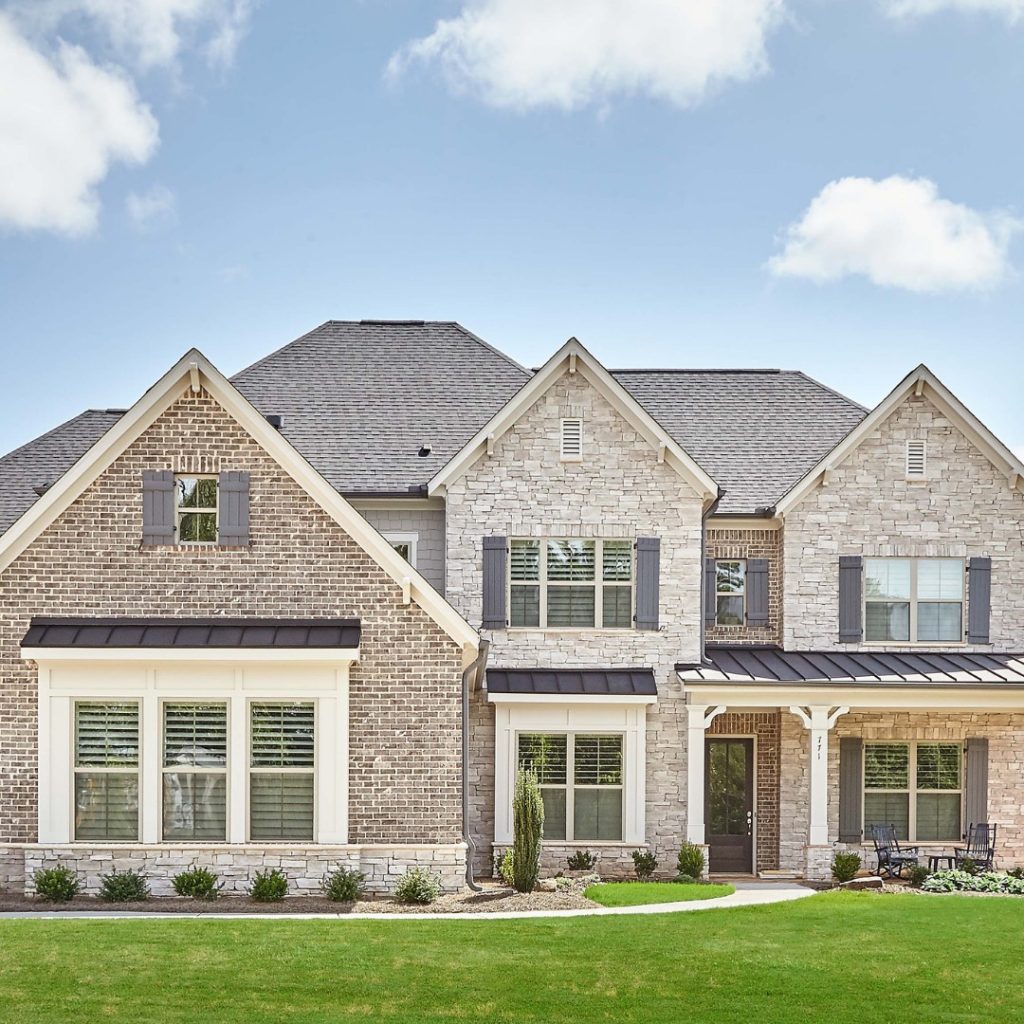 Exterior home trends may come and go, but the timeless look of stone veneer options will always remain in style! Check out our Horizon Stone Pinterest pages for even more great examples and locate your nearest Horizon Stone distributor to execute your favorite ideas flawlessly.